We wrote once about our second fundamental rule for successful digital facilitation: combining the power of digital tools with physical and low-tech instruments. In this article, we have selected a complete set of tools for breaking the ice, brainstorming or taking decision, that you could use for your next in-person facilitation.
As facilitators for the iLow Agency, we have tested all of these tools during our workshops. Many of them are what we could call our signature moves: they represent, simply put, our secret ingredients for successful facilitation.
We're delighted to present them today, grouped into 5 different categories:

1 - Inspiration cards
The iLow Agency often uses inspiration cards to build on the momentum of fruitful conversations, either for Ice-Breaking activities or divergence phases. Inspiration cards are essential to bolster your events' evocative and suggestive power. However, carefully choosing them is crucial by picking cards directly linked to your central theme or open to many interpretations.
One side advantage is that cards can quickly adapt to the size of your group, even with hundreds of people. The downside is that it can significantly increase costs.
Dixit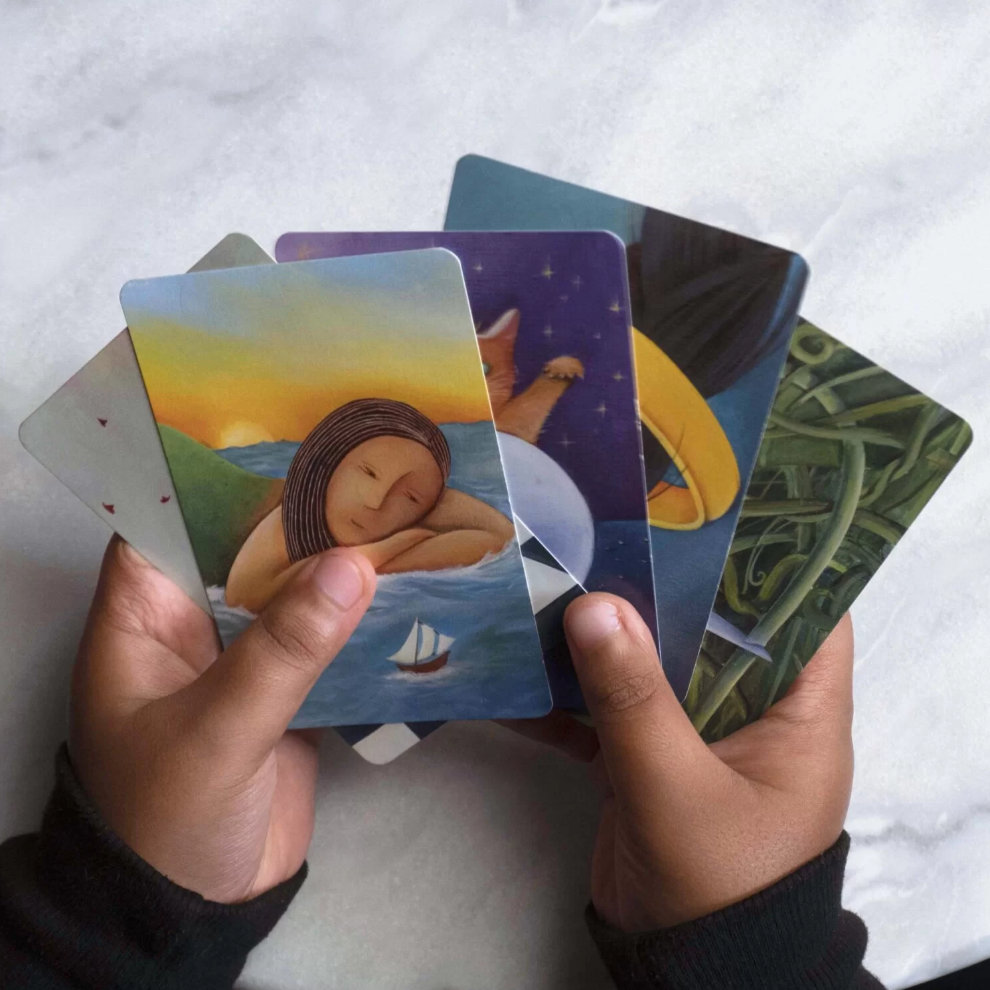 We love Dixit cards!
Dixit is a competitive and highly imaginative tool based on an 84-card game to which we can add multiple extensions. As a facilitator, you don't need the whole game, only the cards. At iLow Agency, we purchased the following extensions: Dixit Harmonies and Dixit Revelations.
Every card has a beautiful drawing filled with numerous symbols and hidden meanings. The wide range of situations and the dreamlike atmosphere leave much space for imagination and multiple interpretations. That's why they come in handy for activities based on creativity and forced connections.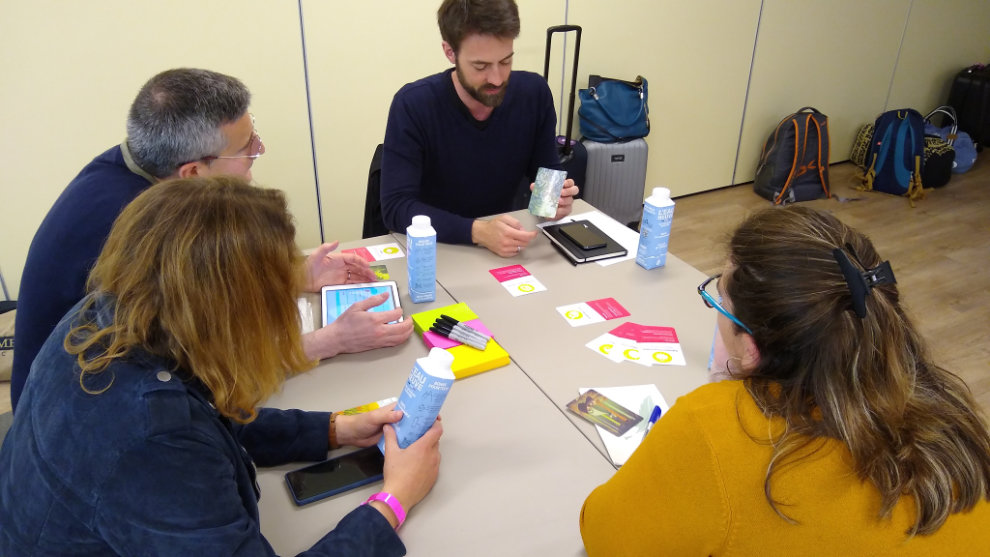 Combine low-tech and high-tech with Stormz!
Stormz is an easy-to-use facilitation platform for productive collaborative sessions: onboard participants in 30 seconds, nobody is left behind, everybody is enjoying the ride!
MethodKit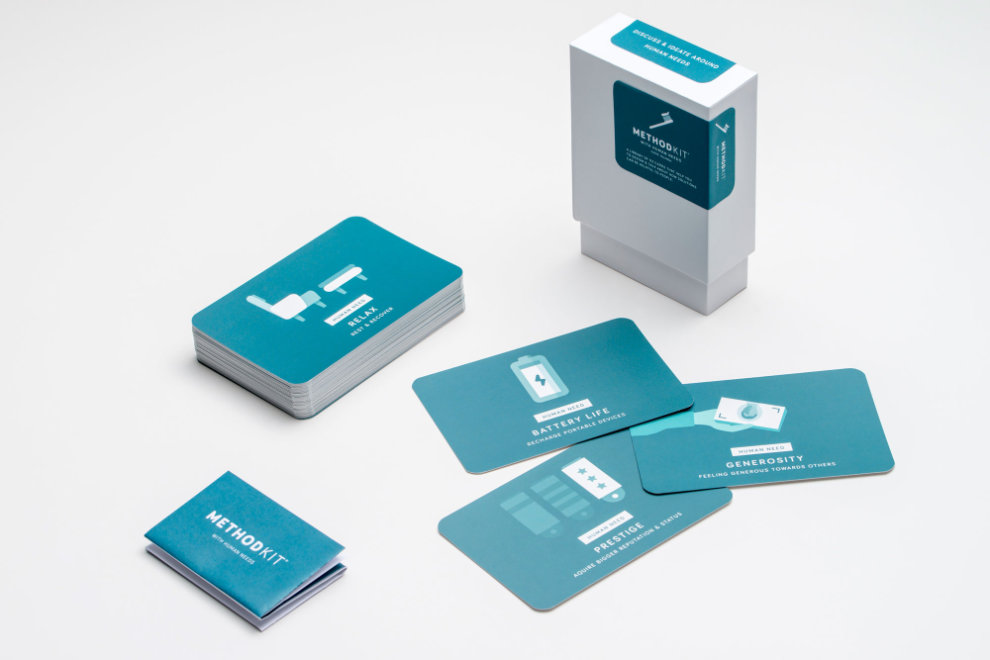 MethodKit is a series of thematic card games that are well adapted to facilitate creativity workshops on professional issues.
Each card is carefully designed with a simple yet attractive illustration and has a one-word title and a short description. We love that some cards are available in a large A6 format, making them adapted to large group settings.
You can find kits on startups, human needs, gender equality or even service design for hotels. The ones we use the most are the following: human needs, technologies and trends.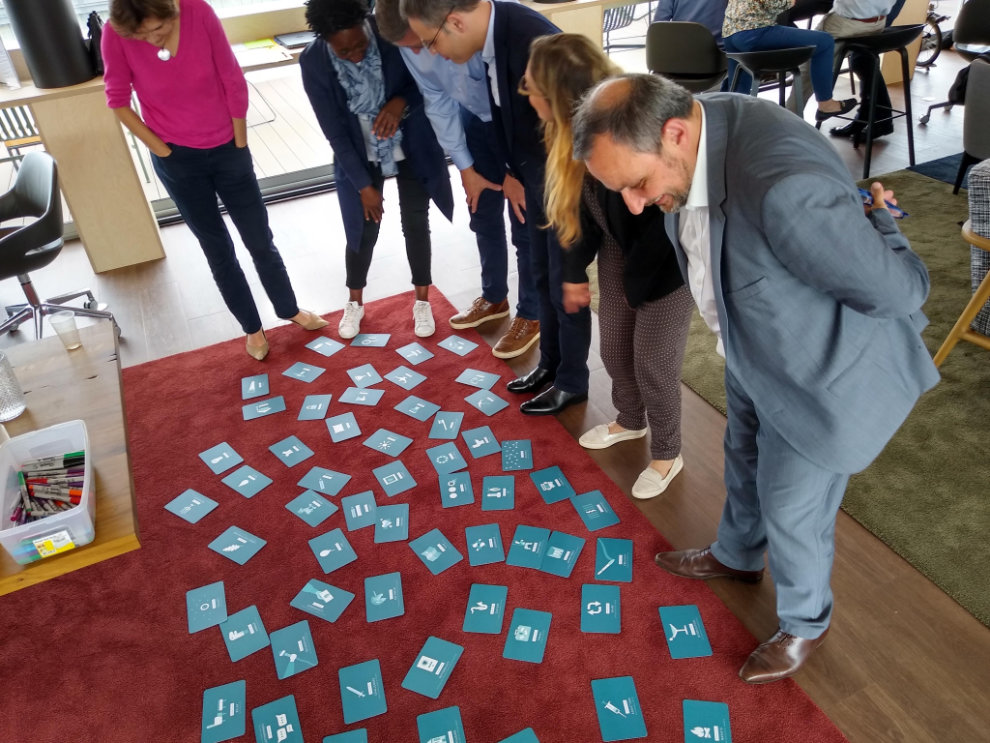 Opinion: Analog or digital for inspiration images?
Although inspirational images and illustrations can be directly imported on a Stormz board, we often prefer to hand them out in print so participants can touch, share and play with them. We usually spread them on a table so participants may choose the ones they like. Sometimes, we also gradually distribute them, depending on each group's progress.
If you need to go further, you can build a hybrid analog/digital moodboard by asking participants to take a photo of each image and upload it on Stormz.
In the context of a remote workshop, you should use a tool like Stormz to facilitate your visual ice-breakers or forced connection activities.
2 - Talking sticks and timers
Discussions are a vital part of any collaborative activity, as they enable spontaneity and remain the most common way of getting your ideas across. But when there are more than 20 people, a structured debate can only be achieved by encouraging introverts to take to the floor and restraining the chatterboxes. Using speech-management tools like the famous talking stick allows you to structure your animation and facilitate how people participate in the discussion.
The Catchbox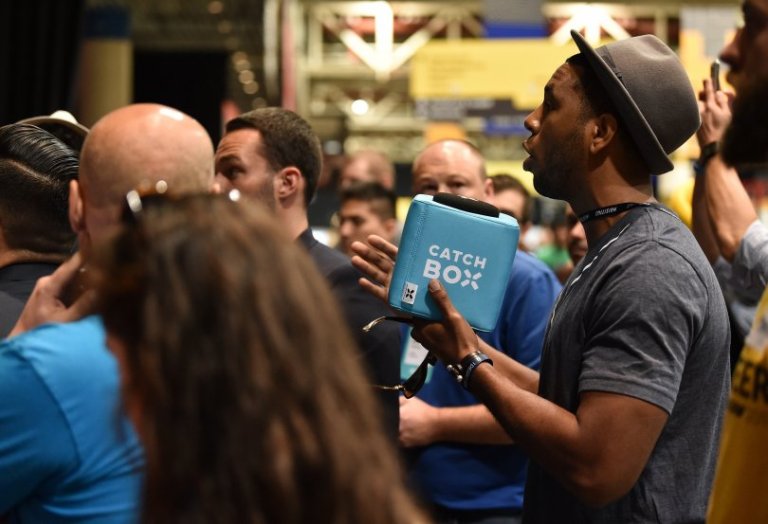 The Catchbox is a microphone shaped like a big soft cube that can be thrown—without any danger—across the room to add a bit of fun to a discussion. We have used two different models, both of which have proved to be highly reliable. The Lite (update 2023—now called Plus) is expensive but ideal for simple setups as it contains a complete wireless mike system. The Pro (now called Mod) is perfect if there's a sound-control room equipped with transmitters and receivers.
The only thing is to watch out if you have glasses, drinks or iPads on the table!
The Datexx Cube Timer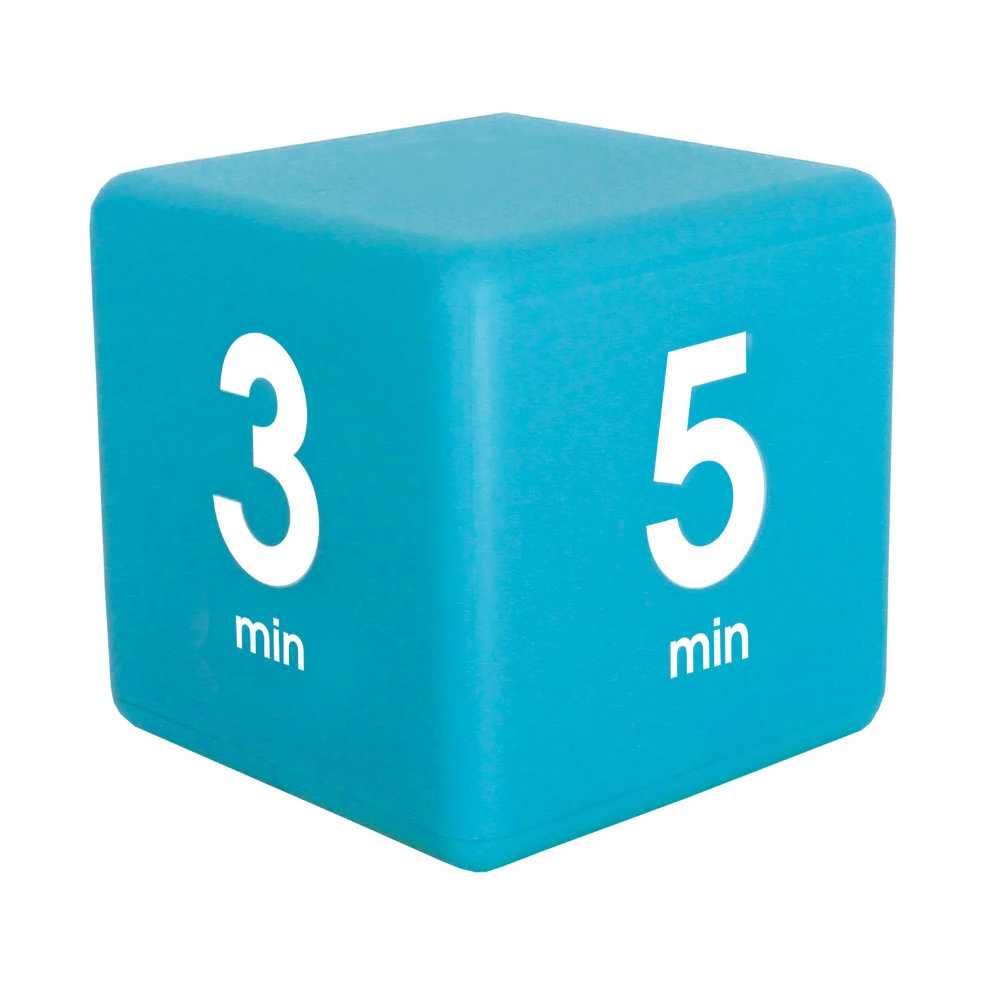 A few years ago, we invested in several Datexx Cubes. A timer is designed to manage speaking time on the go, whether for 1, 3, 5 or 15 minutes. As of 2023, it is not available anymore, but you can find numerous similar products with different brand names.
You only need to put this little plastic cube on the right side to launch the countdown. It's a perfect tool for brainstorming sessions or pitch contests, as it effectively adds a creative constraint while managing everyone's speaking time in an entertaining way.
What do our facilitators think about it?
While these tools are unnecessary, they can add fun and surprise to your workshops. We also regret that these tools are not manufactured locally.
3 - Storytelling card decks and games
To find a solution, a new idea, or a groundbreaking approach, you need a great deal of imagination and often rely purely on narrative skills. Telling the user's story is a striking way to describe how it will be used. By improvising improbable stories, we improve our adaptation abilities. Tools allow you to structure the narrative process collaboratively and urge the participants to put themselves in the characters' shoes and adopt their points of view and behaviors.
The Story Cubes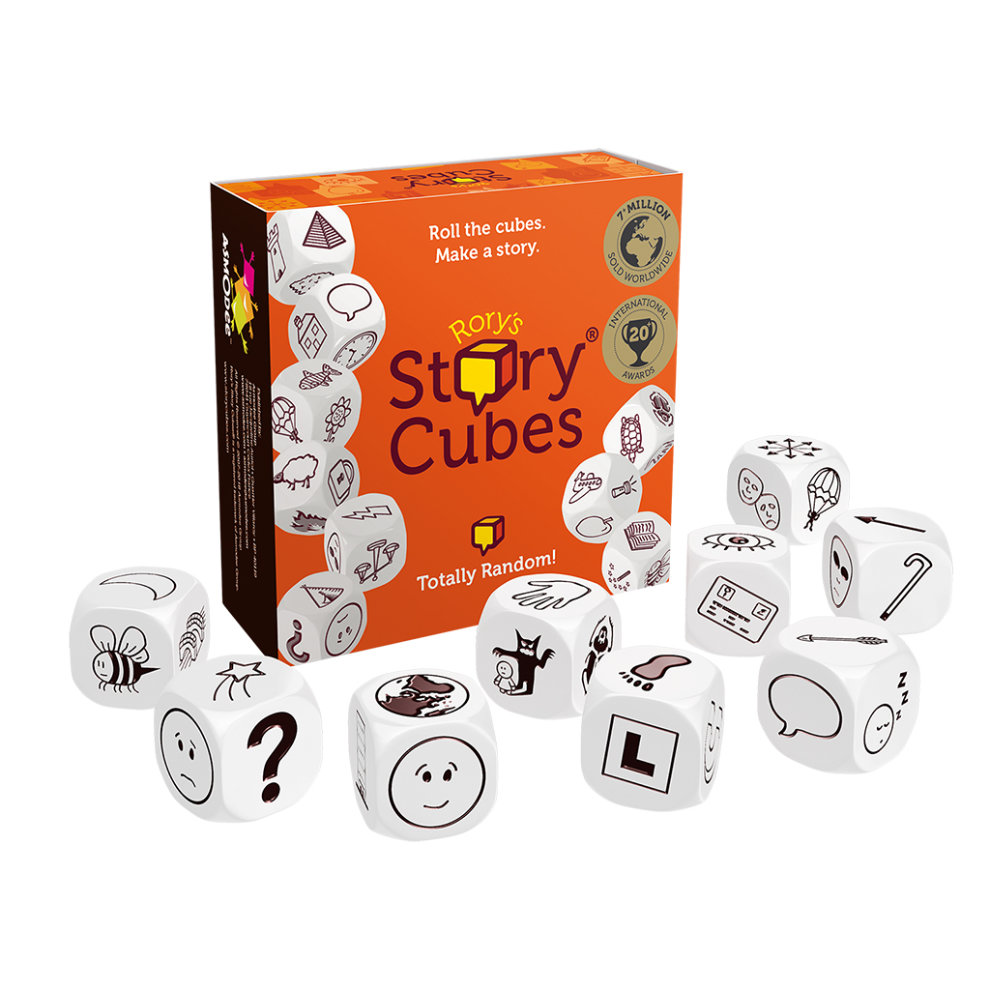 The Story Cubes game is played using dice with tiny icons on each side. You throw the 9 dice at once and invent a story using all the illustrations.
This is a great way to facilitate an icebreaker, train improvisation skills, and implement a narrative constraint to develop a storyline. We like the Classic game, and the Mystery game can add unexpected twists to your stories.
Virtual Consultants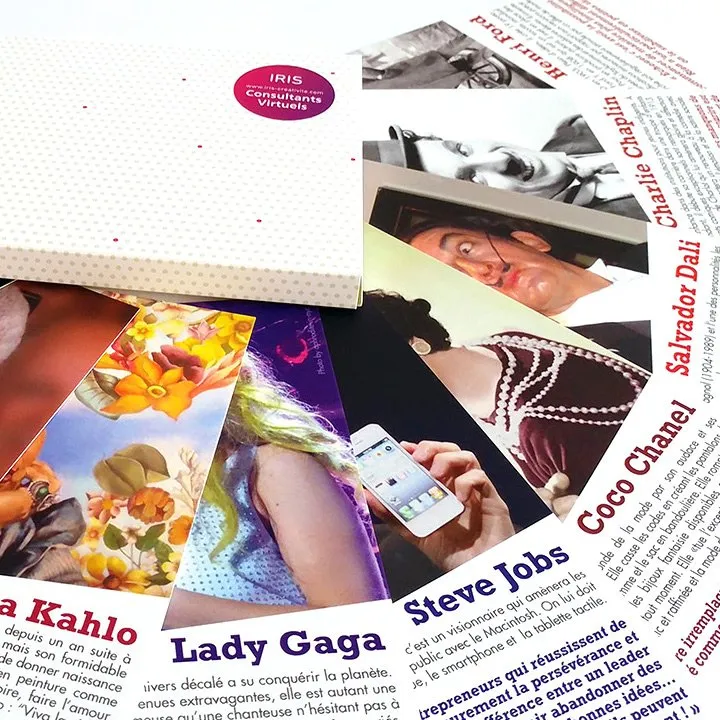 The Virtual Consultants, developed by Iris, is a card game representing known celebrities and historical figures, ranging from Lady Gaga to Julius Caesar to Frida Kahlo.
With a photo portrait, a biography, or a quote, the Virtual Consultants cards allow you to immerse yourself in the character's mind, whether to picture the character as a persona or a virtual consultant.
Unfortunately, the deck is only available in French.
What do our facilitators think about it?
To build and illustrate a pitch, those two entertaining tools rely on pictures and storytelling to bolster participants' creative skills and support an idea-generation activity. We use them to facilitate problem-solving, kick-start a discussion on a sensitive topic, or create ideas for new products.
If you need to build on participants' imaginative prowess, you can ask them to write their ideas as cards into a Stormz workshop board and follow up with a vote or other Stormz activities.
4 - Conversation Starters
When designing our workshops, we tested many different conversation starters/triggers and quickly concluded that the quality was highly irregular. In other words, finding a Conversation Starter that would fit in any context took a lot of work. The Thumball and Hypothetically Fun are the best solutions.
The Thumball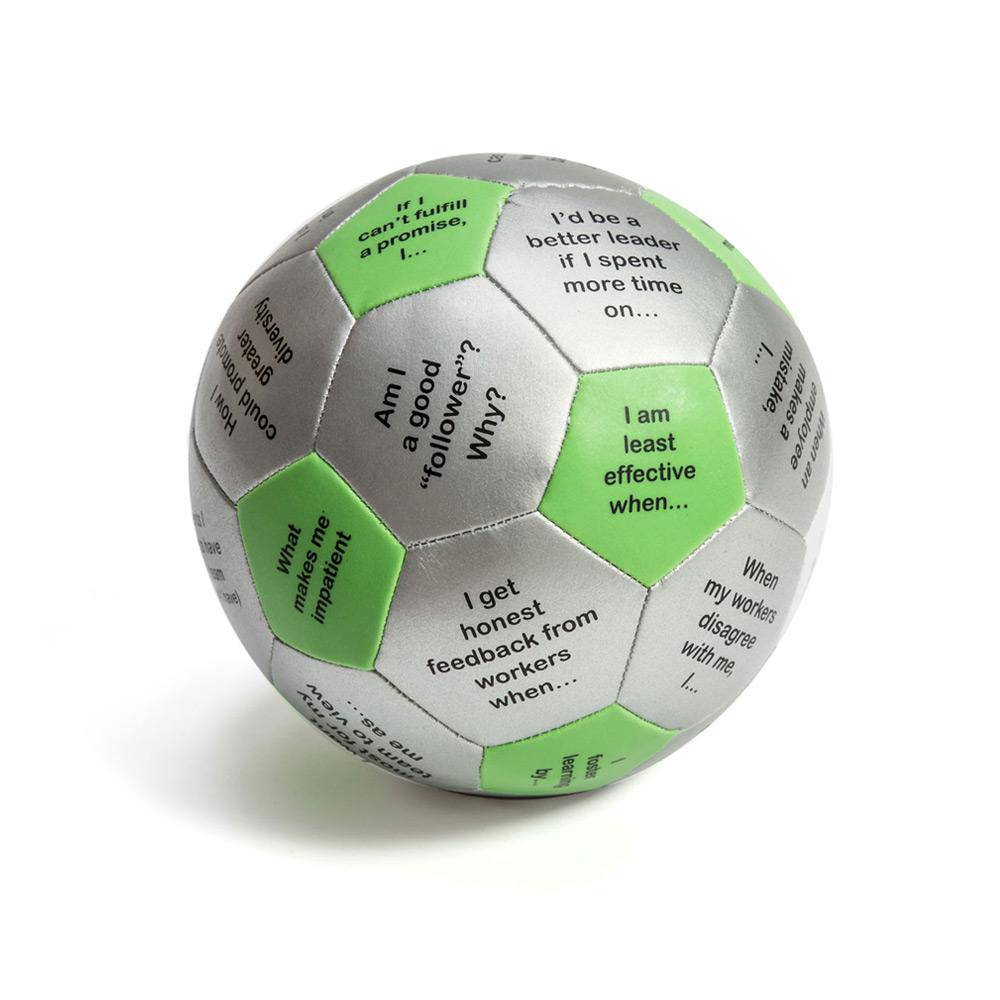 The Thumball is a ball with one challenge on each side. When a participant receives the ball, he reads what's written on the area where his thumb is placed. We use one or several Thumballs to break the ice between participants at the same table or within groups. Its main strengths? It's easy to explain, physical and fun. No wonder this activity is always popular!
Hypothetically Fun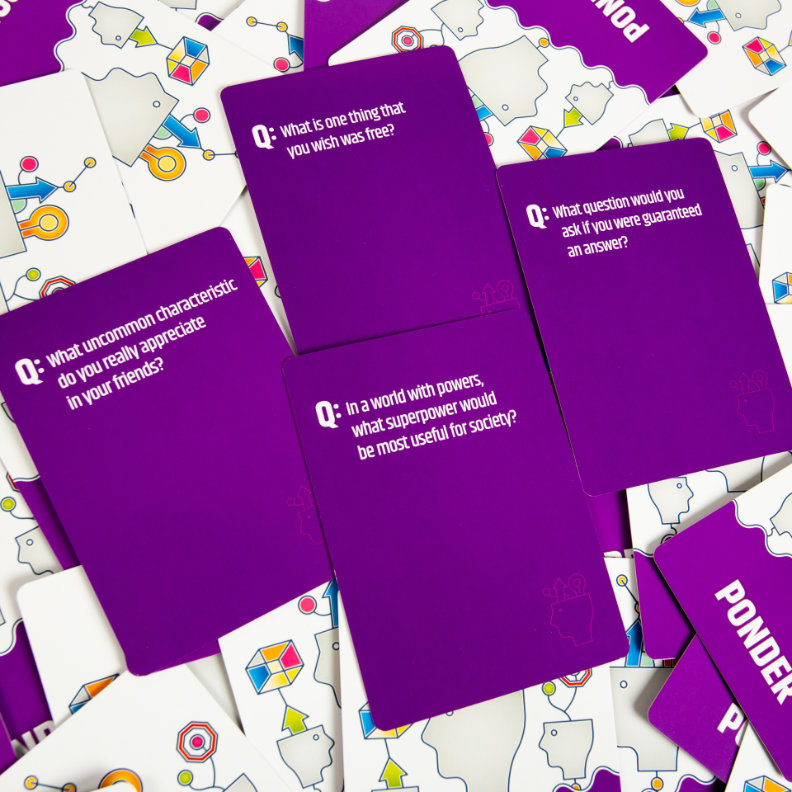 Hypothetically Fun is a conversation-starter-type card game that stands out due to the quality of the written text and its well-crafted questions. Although it's in English, it always sparks exciting debate with its perfect balance of pertinence and... impertinence. It's an informal and universal conversation starter. It might not be very relevant in some serious and professional contexts, where networking gravitates much more around skills, ambitions or ongoing projects.
What do our facilitators think about it?
It is often a good idea to design custom conversation starters. Formulate powerful questions or prompts, print them, cut them and put them in a basket. Easy enough?
It might be easier (and cheaper) to use the Stormz app for large group workshops. For remote workshops, you don't have a choice... Create as many Stormz cards as you have questions, display them in a random order, and you have a conversation starter that works with up to 200 people!
5 - Prototyping tools
During a seminar or collective intelligence event, it's essential to appeal to the participants' many senses and not restrict yourself to reading and listening. Offering participants a chance to create and handle physical objects is the perfect opportunity to allow them to express their originality and raises discussions to a whole new level.
Paperboards, stationery and other simple materials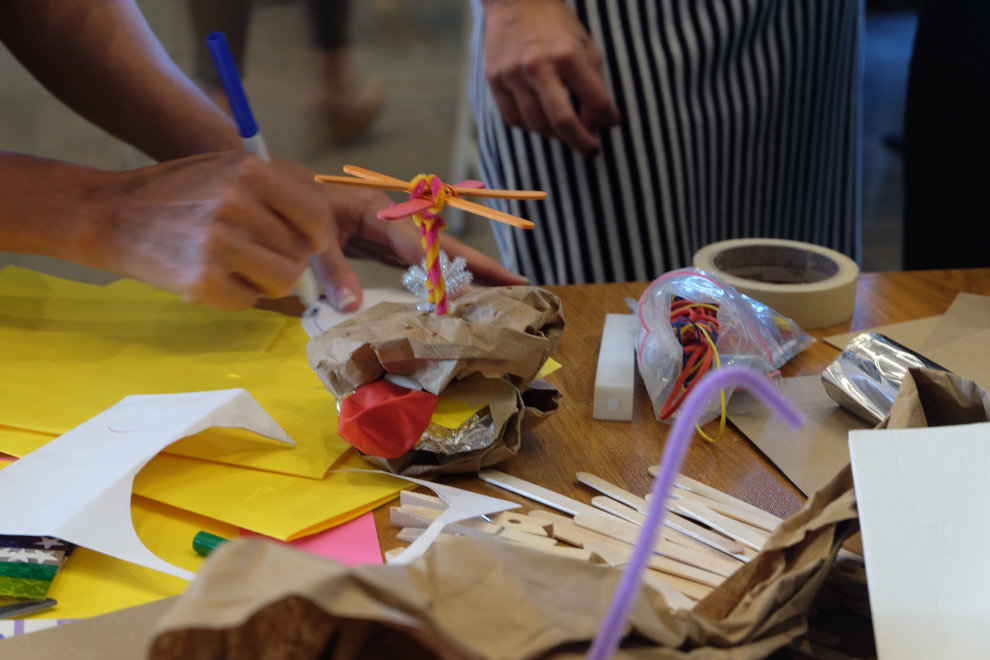 Paperboards allow participants to draw freely and collectively to create a poster. If they're sitting around small tables, the sheet can even become a tablecloth; we'll just put down the pens and the iPad, and that's it! We like this setup which truly boosts the group's creativity. We especially like the 3M Post-it Meeting charts that can be posted on the walls.
As for prototyping, there's no need to buy sophisticated equipment. With a bunch of simple materials and tools, participants can build any low-fidelity prototype.
Product Box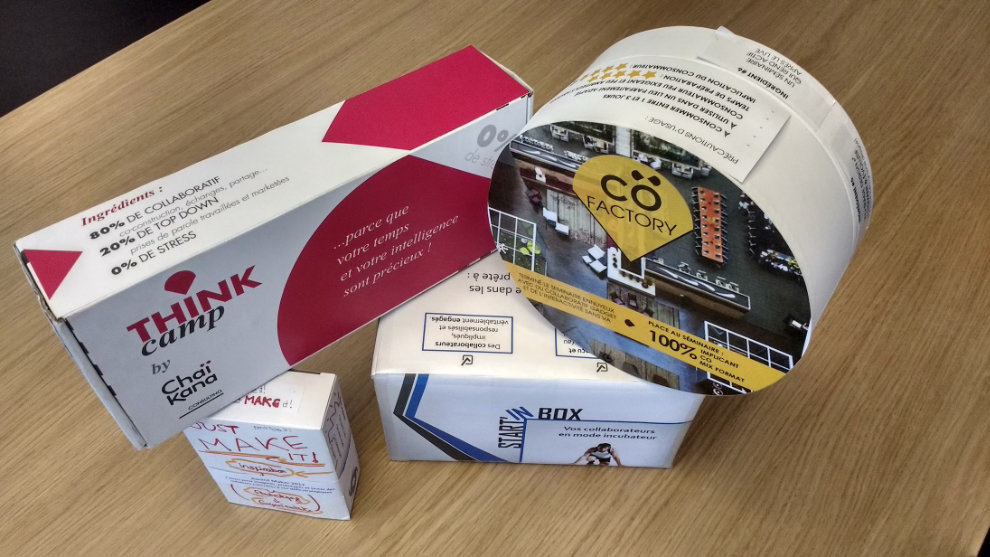 Probably the cheapest tool in this line-up!
The Product Box asks participants to create the packaging of their idea and sell it to the audience, like a teleshopping program.
They only have a white cardboard box, felt pens, stickers, and magazines—everything they might need to let their imaginations go wild to turn their idea into a tangible item.
What do our facilitators think about it?
Once the prototype has been created, ask participants to use Stormz to take a picture of their prototype. Regroup everyone and ask each team to present their prototype. After each pitch, give participants two minutes to assess the prototype's potential with a multiple criteria evaluation.
5 - Decision making
Group decision-making is a complex topic, and avoiding bias is critical when taking strategic decisions. Here is one of the only low-tech tool that enables that!
Feedback Frames, better than sticky dots!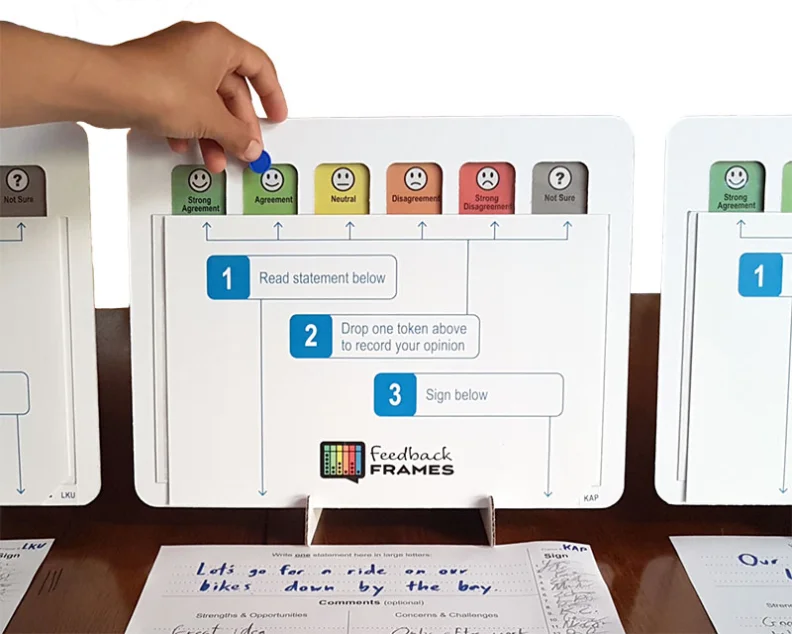 If you are in search of a tool to elevate your group decision-making during in-person sessions, you should really look into Feedback Frames - a well thought lowtech solution created by Jason Diceman. I believe that, contrary to typical dot-voting sessions, by using Feedback Frames, you can mitigate common group decision biases and create a dynamic atmosphere in the room, making your group decision-making process both effective and enjoyable. No tool is perfect though, the preparation and documentation of session results can take a little time (this is where a digital tool like Stormz really shines).
That's all for now! This page will undoubtedly grow over time. Don't hesitate to add it to your bookmarks and come back to it regularly.
Do you have a tool you'd like to submit? You can send it to us so we can test it. We'll send it back if you wish and if you add a return envelope.
Get access to exclusive facilitation tips and tricks
Subscribe to our free newsletter for facilitators.