Hello everyone! Today, I'm excited to spotlight the Virtual Facilitation Summer Camp. These sessions are designed to enhance your facilitation skills, regardless of whether you're just starting out or you're already a seasoned pro.
This free program, that I offer in partnership with Virtual Facilitation, is a series of five casual virtual gatherings taking place on Zoom and Stormz, each one providing a deep dive into a significant facilitation topic: AI, Digital for in-person, Hybrid, Low-carbon...
Facilitation Summer Camp at a Glance
Who is it for: Any facilitator
Main theme: AI, Combining Digital and traditional tools, Hybrid designs, Low-carbon workshops
Location: Online via Zoom and Stormz (no account needed)
Date: From July 12 to September 6, 2023.
Budget: Free
Testimonials from the First Session about AI
"An incredible introduction to the power of AI in facilitation." - Karen.
"I highly recommend these sessions if you're interested in integrating the latest AI into your facilitation practice." - Carolyn.
"These are cutting-edge tools, and the potential is incredible." - Candace.
"It was truly amazing to discover more about how we can navigate the creation phase with AI." - Verena.
"Great experience, regardless of your level of experience/expertise." - Andrew.
"If you want to stay ahead of the curve and skyrocket your facilitation skills... Thank you, Alex and Hector!" - Asmaa.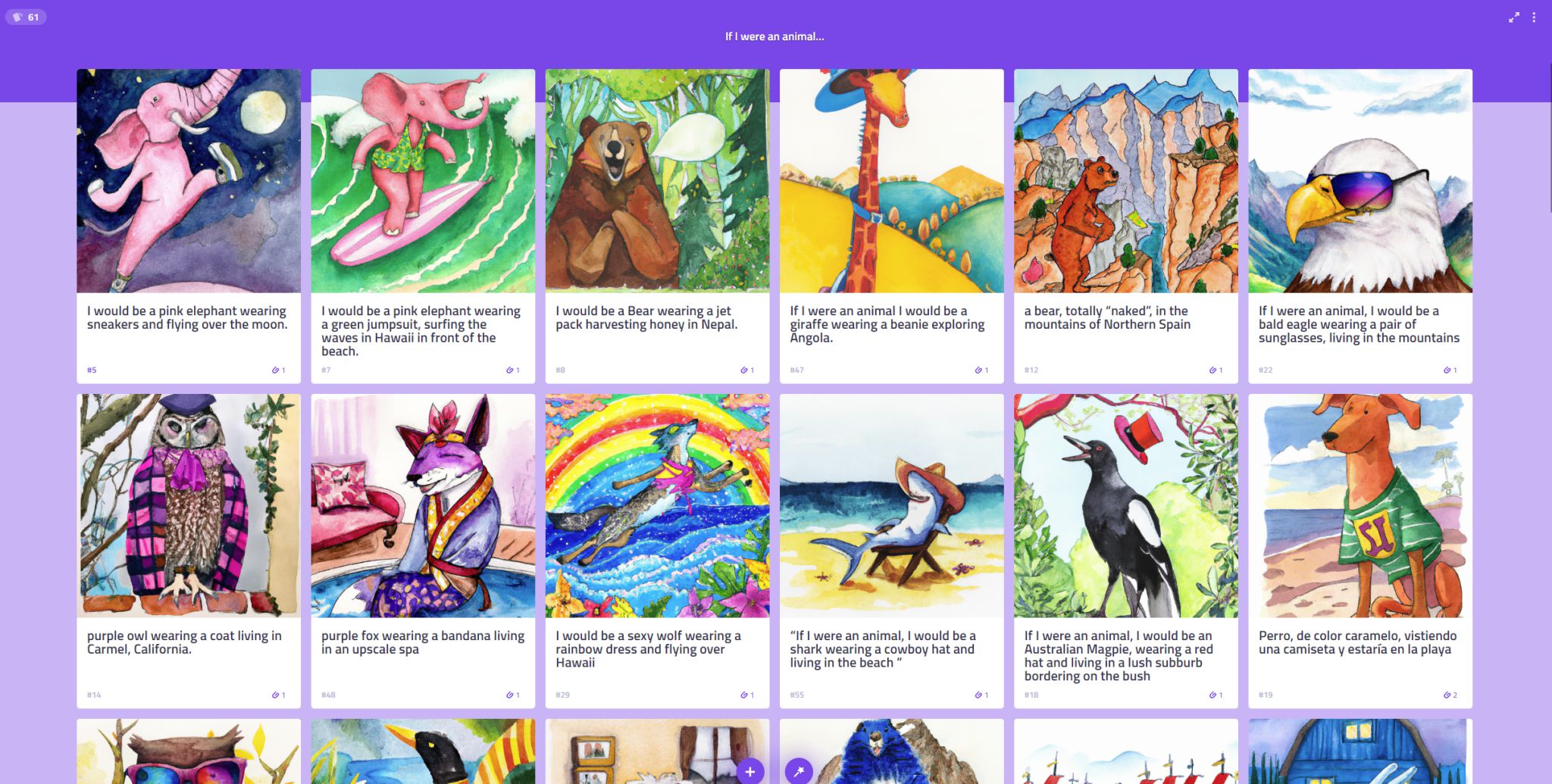 Why Should You Attend the Facilitation Summer Camp?
The world is changing and presenting us with complex challenges. Meanwhile, new opportunities are also emerging. As facilitators, we need to be ready, upgrade our skills to face these challenges, and use all the tools at our disposal. But we have to do it the right way!
We've identified five important facilitation skills to acquire and have created five webinars to get you started on these topics:
July 12: AI in Workshops for Real.
July 26: Blending Low-Tech and High-Tech for Face-to-Face Sessions.
August 9: Low-Carbon Workshops.
August 23: Large Group Facilitation.
September 6: Hybrid Sessions.
With Carolina, Fernando, and Hector from Virtual Facilitation steering the ship (and me, of course!), I have no doubts that the insights and knowledge shared will be invaluable.
And did I mention the best part? It's all free! Hope to see you there, you can subscribe here.