Over the years, we have read (fully or partially 🤫) a variety of books about facilitation, workshop design and creative problem solving. It can be so useful to have a new source of inspiration to refresh your practice and the way you approach facilitation. So here is a selection of 5 books that all facilitators should have on their shelf.
No time to read the full article?
Applied Imagination (1953) by Alex Osborn
The origin of the story! Learn from the inventor of the brainstorming and explore the roots of creative problem solving.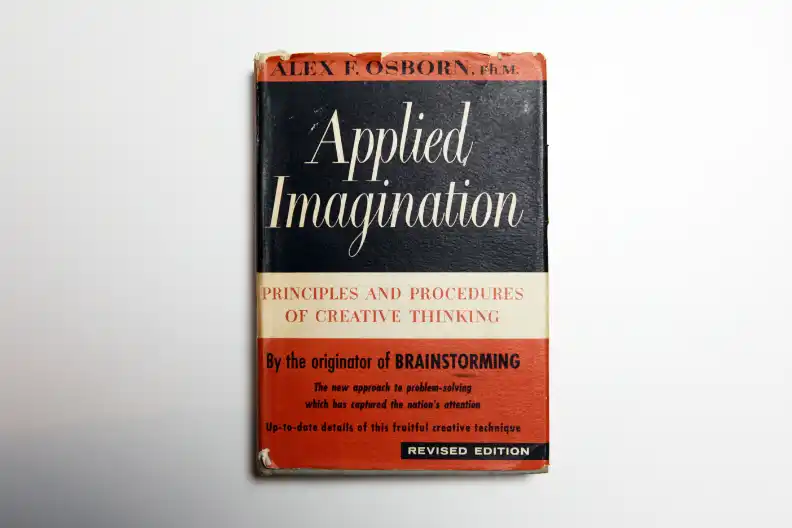 According to us, Applied Imagination should be one of the fundamentals in a facilitator's library. It was written in 1953 by Alex Osborn, a pioneer in the field of advertising and the founder of the creative thinking technique called "brainstorming."
The book is is a foundational text that introduces the concept of lateral thinking and the use of creative techniques for problem-solving and decision-making.
The book begins by discussing the importance of creativity and the role it plays in personal and professional success. Osborn argues that everyone has the capacity for creativity and that it can be developed and strengthened with practice. He then introduces the concept of brainstorming and highlights several advices and rules to follow in order to lead an efficient brainstorming.
« Creativity is so delicate a flower that praise tends to make it bloom, while discouragement often nips it in the bud »
Throughout the book, Osborn provides examples and exercises to help readers strengthen their creative thinking skills and encourages readers to use their full potential for innovative and original ideas. He also discusses the role of creativity in various fields, such as advertising, business, and the arts.
Applied Imagination is considered a classic in the field of creative problem solving because it introduced back in the 50's many of the key ideas and concepts that are now widely accepted as fundamental to the process of generating novel ideas and solving complex problems, so we think it is definitely worth the read.
Facilitate brainstormings with Stormz!
Stormz is an easy-to-use facilitation platform for productive ideation sessions: onboard participants in 30 seconds, nobody is left behind, everybody is enjoying the ride!
Open Space Technology : a User's guide (1993) by Harrison Owen
A concise and practical guide to help you organise Open Spaces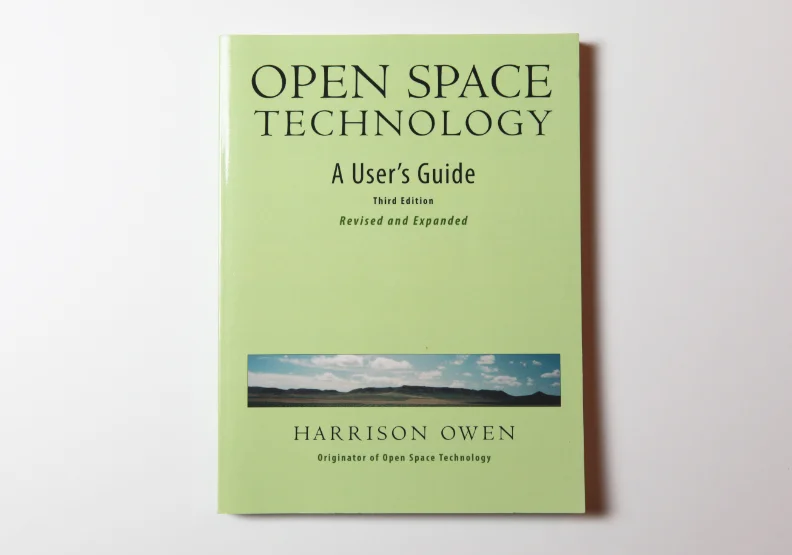 Open Space Technology: A User's Guide is just what the name implies: a hands-on, detailed description of facilitating Open Space Technology (OST), a method for facilitating meetings and workshops (as you well know).
OST is based on the idea that people are naturally motivated and capable of finding solutions to problems when given the opportunity to do so. It is designed to allow participants to identify and work on important issues in a self-organizing and self-managing way.
The book mostly provides practical tips and techniques for facilitating OST sessions and offers guidance on how to handle common challenges that may arise.
Owen discusses the key principles of OST, including the importance of self-organization, the role of the facilitator, and the use of an open invitation to encourage participation. He also discusses the importance of creating a safe and inclusive environment for participants.
Open Space Technology: A User's Guide is a valuable resource for anyone interested in facilitating meetings and workshops using OST. It provides a thorough introduction to the principles and practices of OST and offers practical guidance for facilitating successful sessions.
Innovation Games (1995) by Luke Hohmann
A very useful toolbox for facilitators in the making.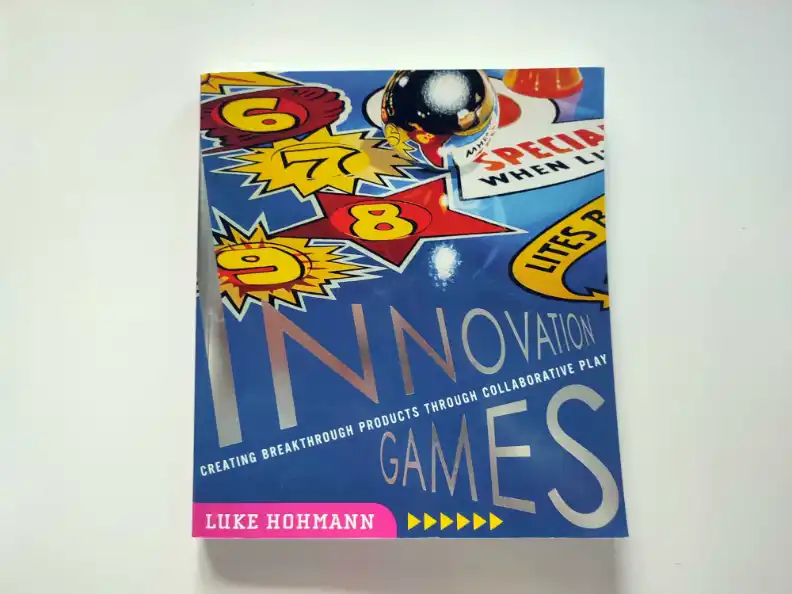 Innovation Games is a book written by Luke Hohmann that introduces a set of collaborative techniques, called innovation games, for generating ideas and solving problems in a business setting.
The book is divided into three main sections:
Part One: Understanding innovation games
The first section of the book discusses the principles of innovation games and how they can be used to stimulate creativity and generate new ideas. It introduces various types of innovation games, such as opportunity workshops, business model games, and visioning games, and explains how each type can be used to address different types of problems.
Part Two: Applying innovation games (prepare, play, process results)
The second section of the book focuses on how to apply innovation games in a business setting. Each Innovation Game featured has a "spec sheet" that provides practical guidance on how to design and facilitate innovation games and offers tips for creating a collaborative and inclusive environment.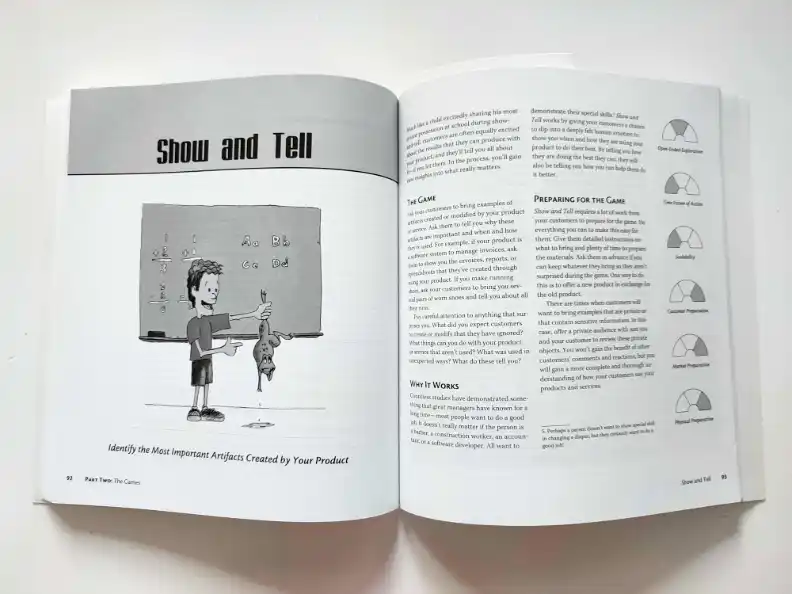 Part three: Tools and templates
The final section of the book discusses how to scale innovation games within an organization. It covers topics such as building a culture of innovation, integrating innovation games into the business process, and measuring the impact of innovation games.
Innovation Games is a comprehensive guide to using collaborative techniques to generate ideas and solve problems in a business setting. It offers a range of practical tools and techniques for facilitating innovation games and provides guidance on how to apply them effectively.
Think Better (2007) by Tim Hurson
An all-in-one practical method to apply a structured Creative Problem Solving process.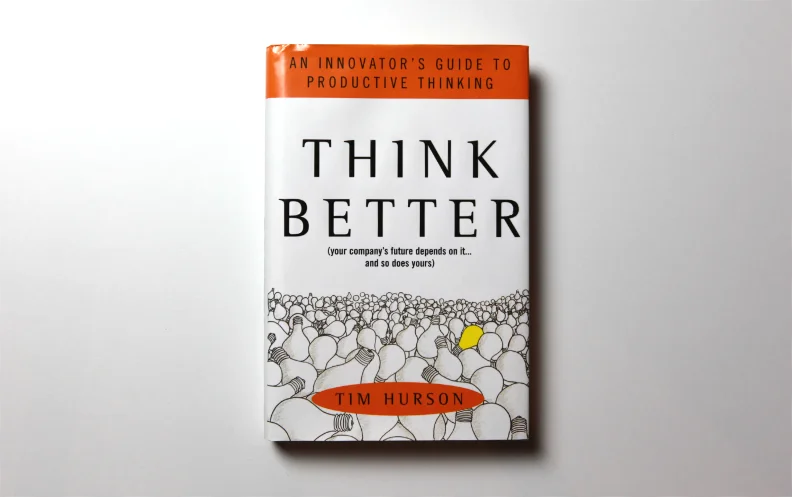 Think Better is a book written by Tim Hurson that offers a range of practical tools and techniques and provides a clear step-by-step model to apply them effectively. This model named "productive thinking » could be summarized as an "improved" CPS methodology with divergence and convergence phases at each one of its 6 steps.
The book is divided into four chapters:
Barriers to effective thinking
Main principles of Productive Thinking
Applying Productive Thinking in 6 steps (his model)
Going further
Chapter One
The first chapter focuses on the barriers to effective thinking and present a case for how we can all benefit from thinking better and introduces the concept of "unexcepted connections".
« One of the major barriers to productive thinking is the almost compulsive drive in most business organizations to be right. »
Chapter two
The second section of the book introduces the key principles of « productive thinking » and explains how it differs from traditional approaches to problem-solving.
Chapter Three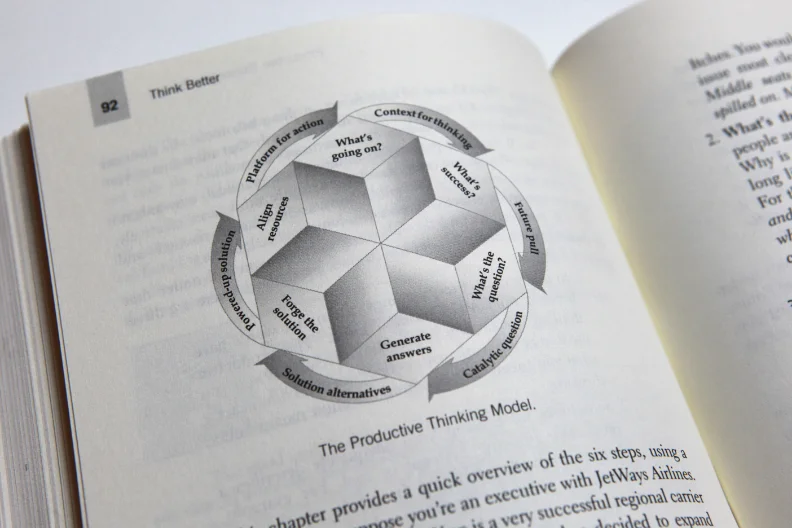 This chapter explains the six-step productive thinking process, which is a systematic approach to problem-solving and decision-making. The steps are:
Step 1: What is going on? Explore the issue and establish a vision.
Step 2: What is Success? Define criteria for success.
Step 3: What is the Question? Articulate the problem to solve in the form of questions.
Step 4: Generate Answers. Generate ideas for solving the problem.
Step 5: Forge the Solution. Select and develop the most promising ideas to forge a solution.
Step 6: Align Resources. Define action steps and requirements for implementing the solution.
Chapter Four
The final section of the book discusses how to scale productive thinking within an organization and provide further tips.
Think Better is very practical, the principles are very clearly explained with great examples and analogies. There are good chances that you would be able to use it to improve the design of your next session. So in a nutshell, we enthousiastically recommend this book for both beginners and experienced facilitators alike.
Facilitate Productive Thinking with Stormz!
We have partnered with Tim Hurson to create Stormz templates that leverage Tim Hurson's tools and techniques.
Gamestorming (2010) by Dave Gray, Sunni Brown & James Macanufo
A fresh perspective on session design and a comprehensive library of techniques.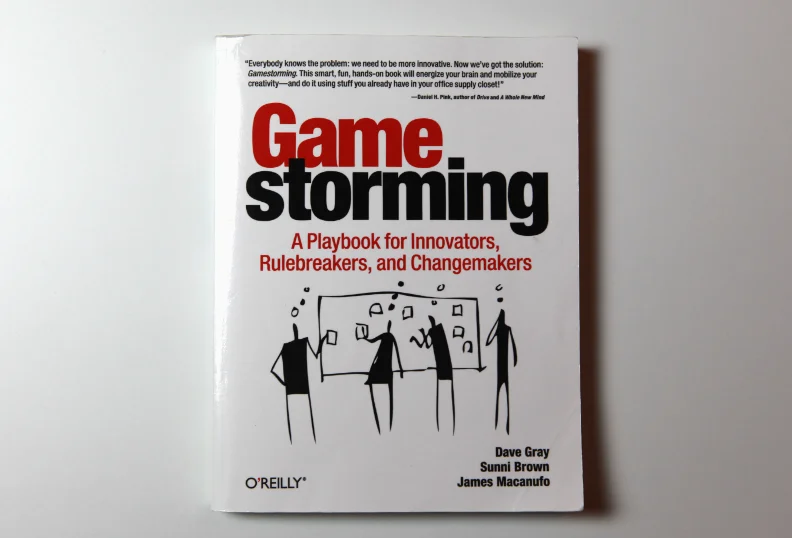 Gamestorming is a book that explores the use of game-based techniques and tools to solve complex problems and foster innovation. The authors argue that traditional problem-solving methods often fall short because they rely on linear, logical thinking and do not take into account the complexity and uncertainty of real-world problems.
The book has two very different parts:
The first three chapters are about game (session) design
And the second part - the biggest by far, is a library of different games (tools or techniques).
Gamestorming introduces a variety of game-based techniques and tools that can be used to approach problems in a more creative and interactive way. These techniques include brainstorming, prototyping, role-playing, and scenario planning, among others.
The book provides step-by-step instructions for how to use these techniques, as well as examples of how they have been successfully applied in a variety of settings. The authors also discuss the benefits of gamestorming, including the ability to engage diverse groups of people, foster collaboration, and encourage out-of-the-box thinking.
Gamestorming is a great toolbox for new facilitators and experienced session designers could also learn from the first part on to how to design a game in a visual way.