You can attach any type of files to cards, for example images or PDFs with additional information.
Attaching a file
To attach a file, click on a card to open it in modal. Then click on Attach. Another window will open in modal suggesting different ways to add attachments. You can then upload a file from:
Your computer, for any kind of files
Our awesome Unsplash integration, a platform providing thousands of freely usable images
Your webcam or the integrated camera on your device
Via a link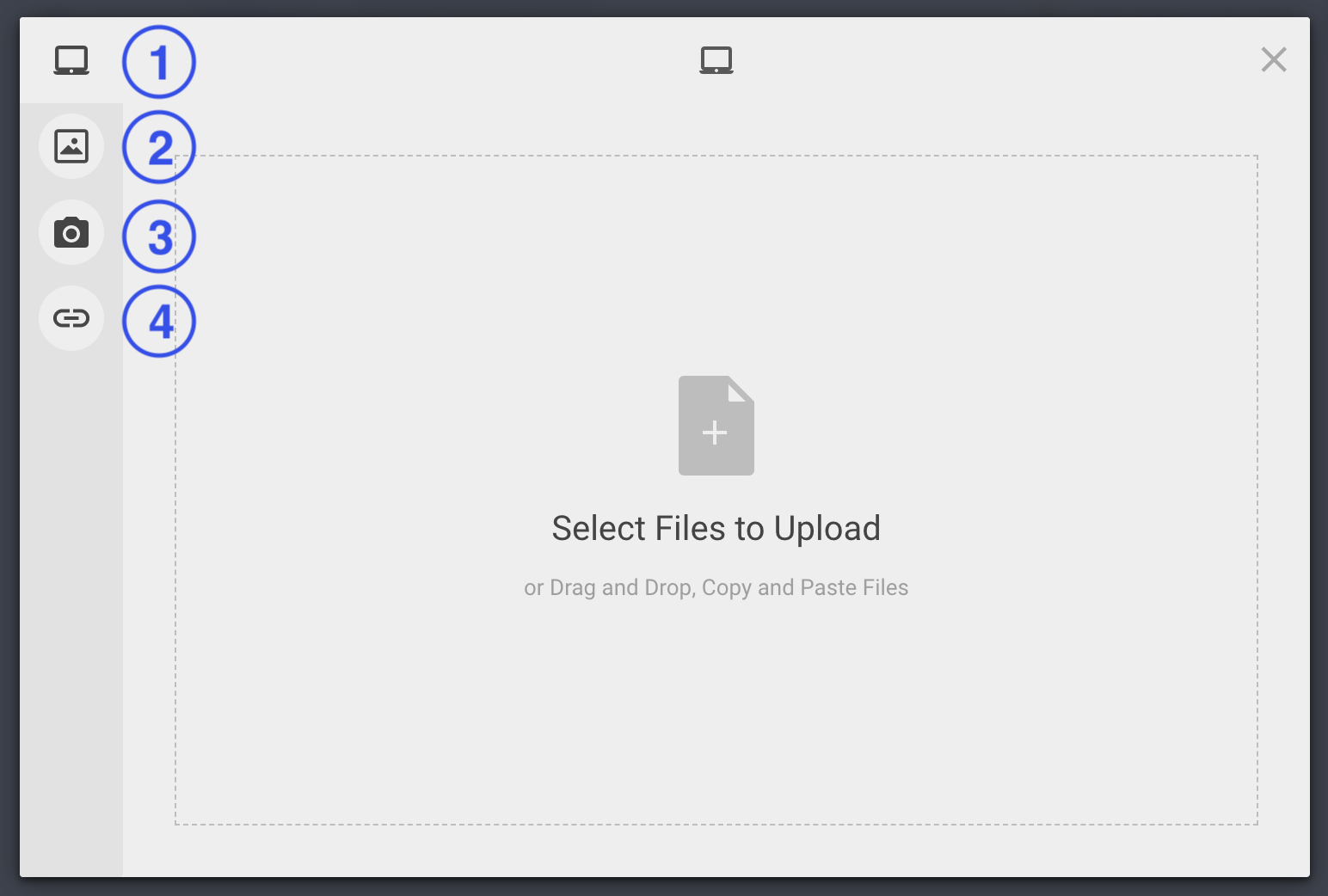 Display an image in the card
If you upload images to a card, by default the first image uploaded is always displayed in big in the card and the following will only appear as small thumbnails in a gallery below. However, you can also display these images in big in the card. And whether images are displayed in big or only as thumbnails, you can click on them to display them in full screen as well!
To display an image in the card, hover your mouse over the small thumbnail, three dots appear, click on it and select Display in the card. Note that only images (.png, .jpg etc) can be displayed in big.
This is the result on a "closed" card: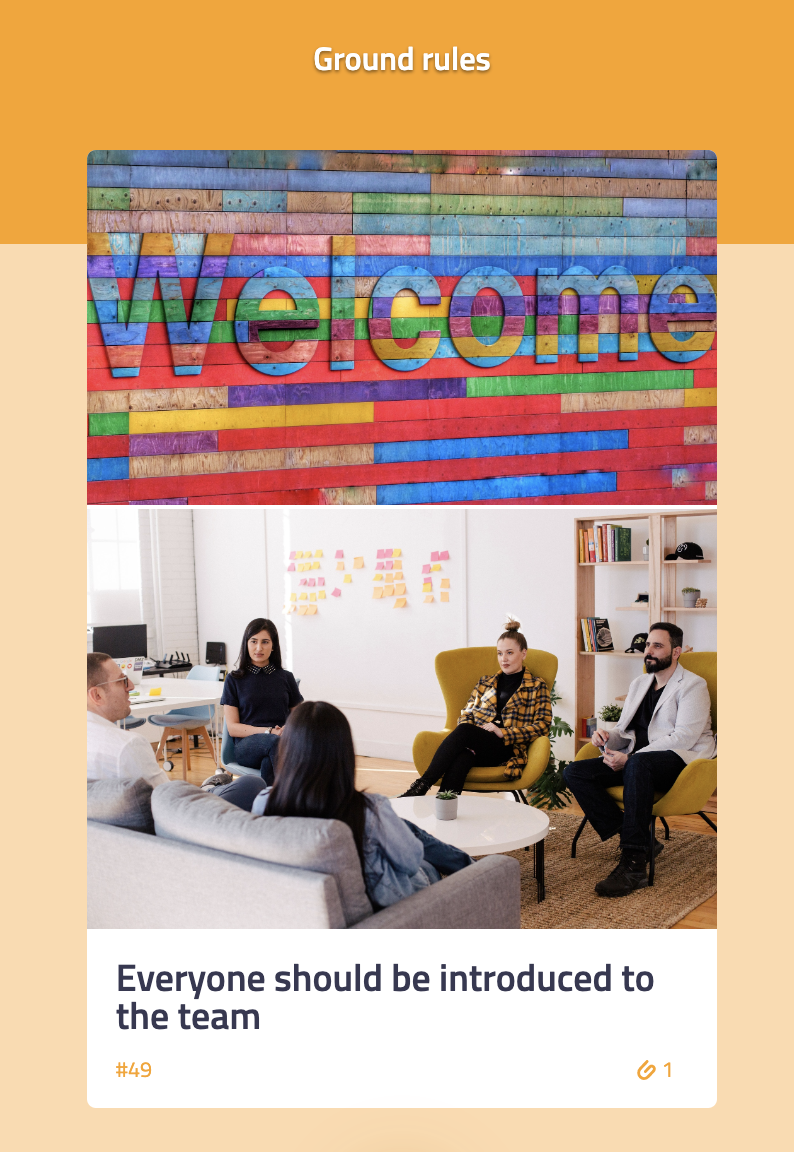 Do not display an image in the card
On the contrary, if you do not want an image to be displayed in big in a card, hover over the big image displayed, three dots appear, click on it and select Do not display in the card.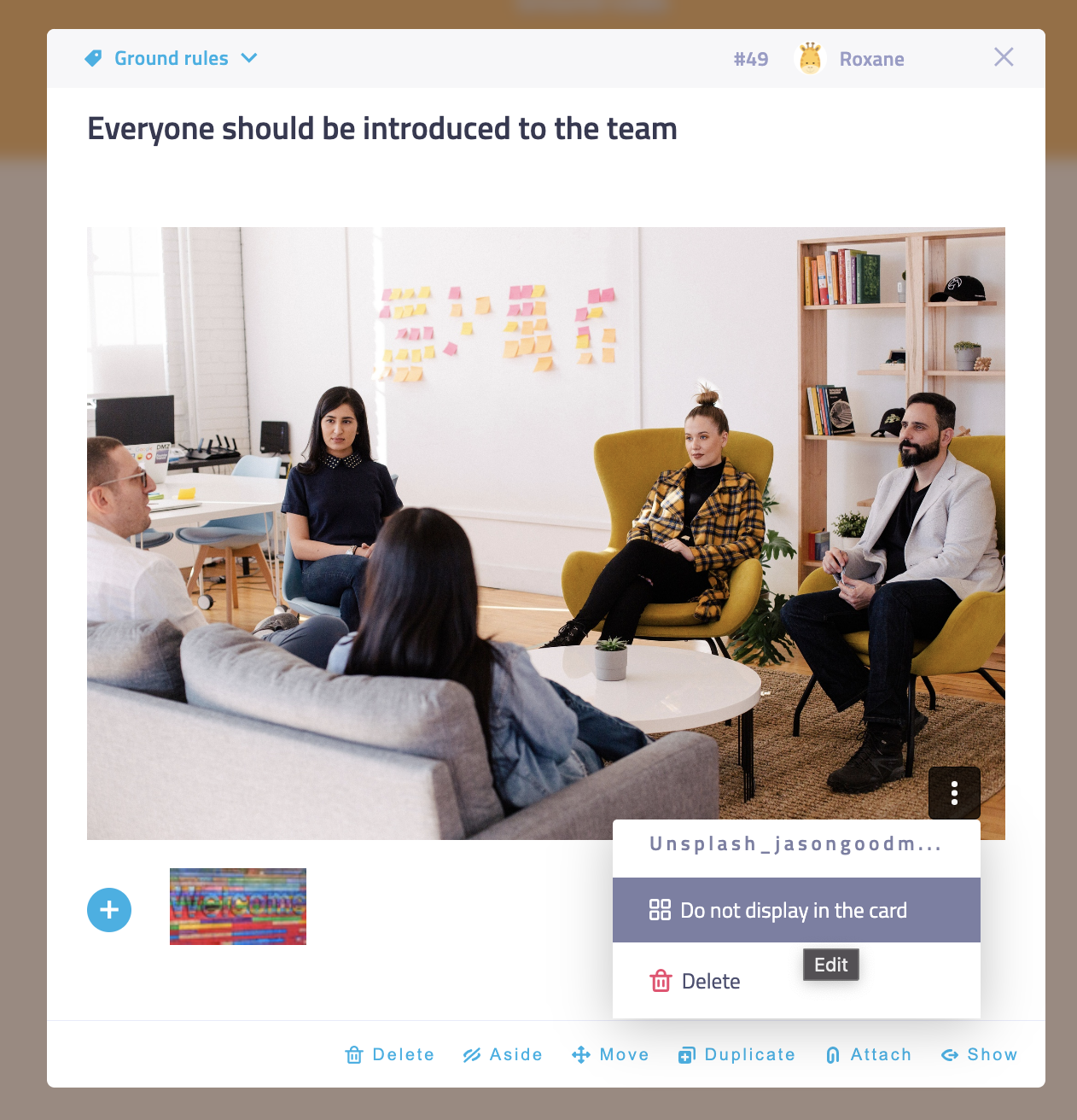 Export attachments
Facilitators can export all attachments in the settings page.
Troubleshooting
Participants cannot attach files!
Ensure that the permission Add attachments is checked. See the step's permissions.