There is multiple ways to move cards to different clusters.
Moving a single card to another cluster
There are several ways to move one card from a cluster to another:
when a card is closed (displayed in the list of cards): by drag and dropping one card to the list of clusters that appears at the botton of the screen.
when a card is open/diplayed: by clicking on the Move button towards the bottom of the card
by using the "mass action" bar as explained above.
For now, you can only drag & drop cards one by one. Here is what is looks like when using the drag & drop feature: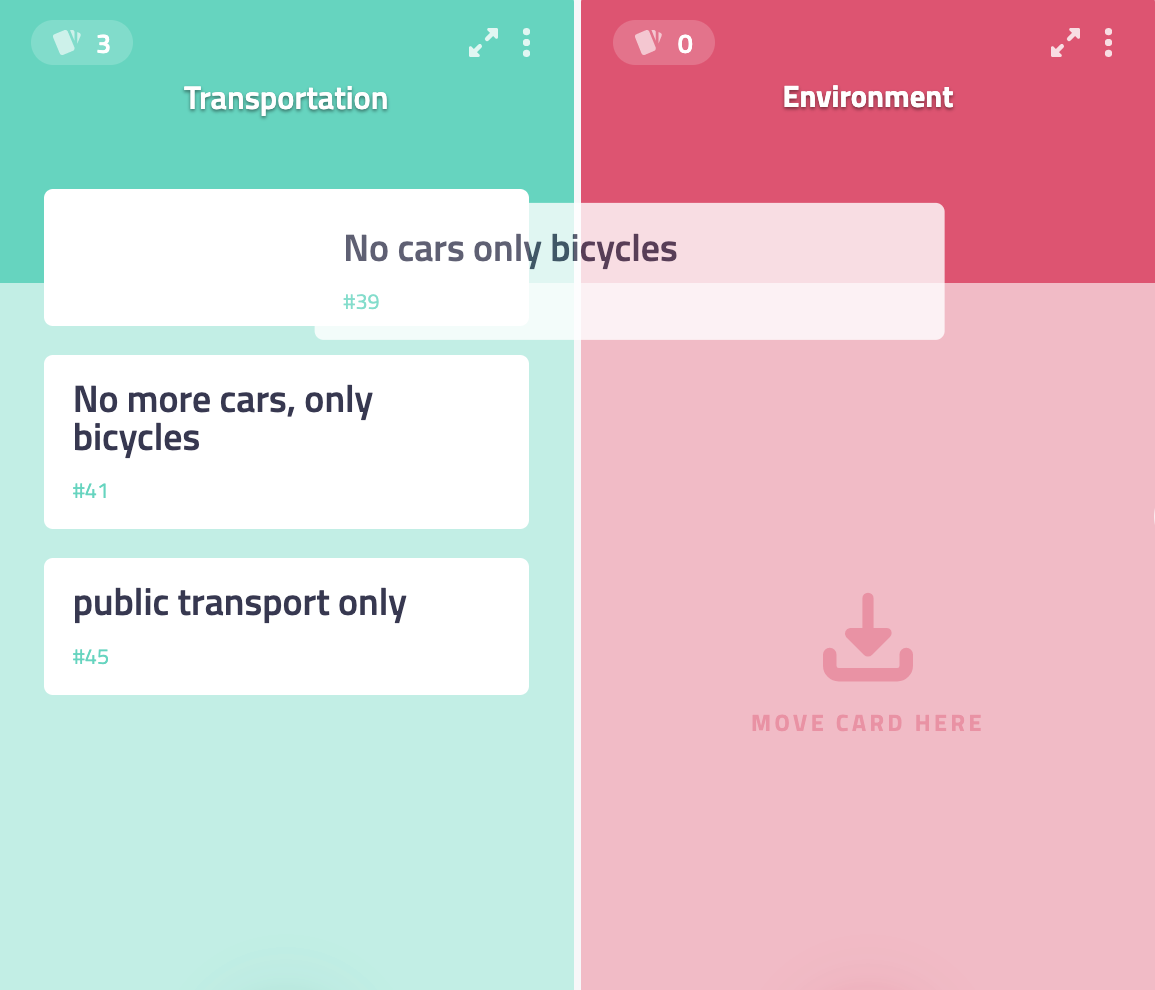 Note: If you want to allow participants to move cards to new clusters that they create on their own, you have to enable the permission Add clusters. See the step permissions.
Moving several cards at the same time to another cluster
There is only one way to move a bunch of cards from a cluster to another: by selecting them with the checkbox and selecting "move" in the bar below. A dropdown window appear: select the destination cluster and cards will instantaneously be moved.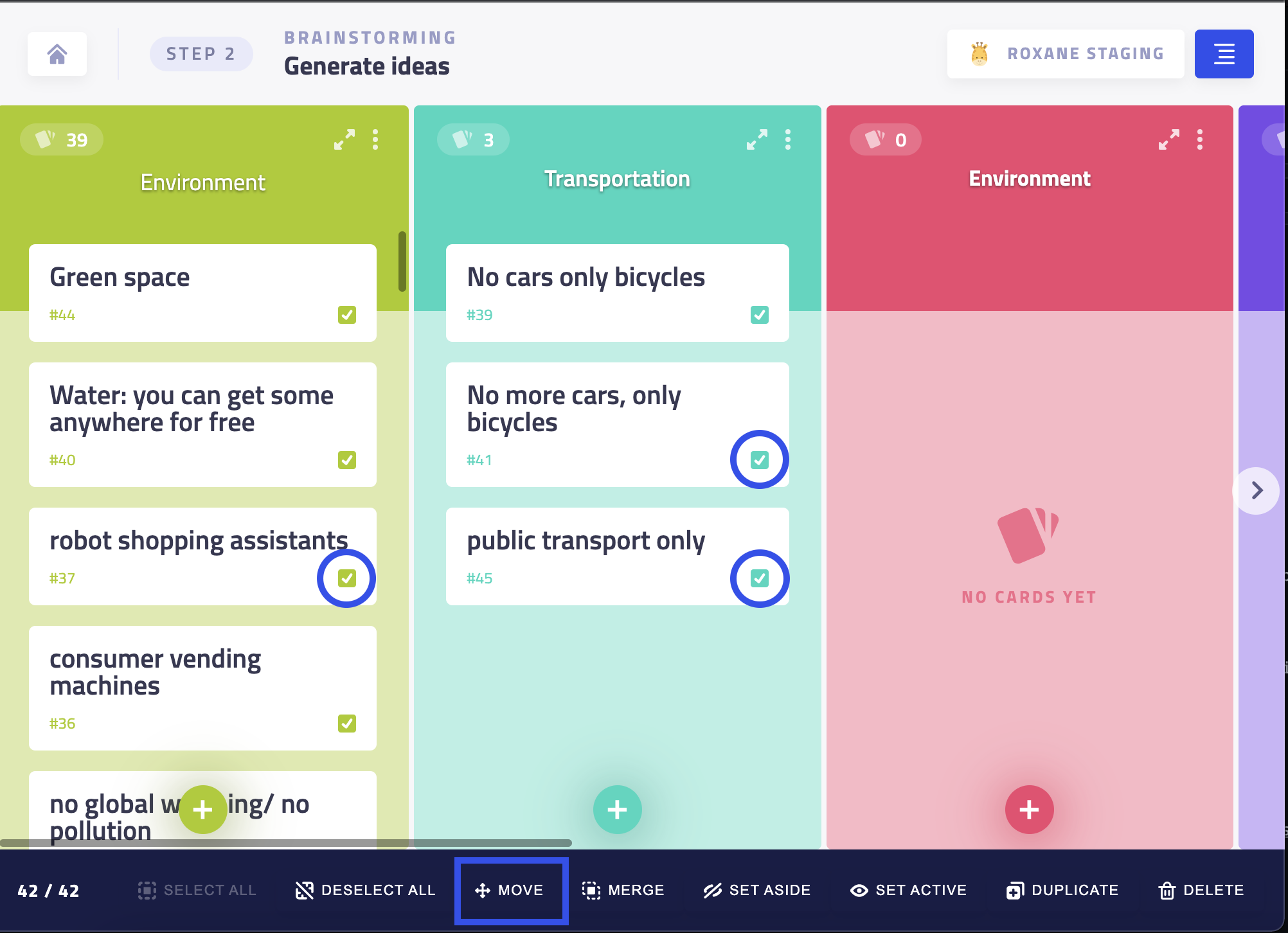 Read more about about moving cards in bulk here.
Troubleshooting
Participants cannot move cards!
Ensure that the permission Edit cards and clusters is set to All or Only their own. See the step's permissions.