Facilitators and participants can select one or several cards to perform specific actions (move, merge, delete...).
Select or unselect cards
To select a card, you have to do it while it is closed (you cannot when you are in an open card): simply click on its checkbox to select it. To unselect it, uncheck the box.
Pro Tip: You can go much faster by using the keyboard shortcut by hovering over the card and pressing x, it will select the card.

Perform actions on selected cards
The action bar allows you to perform specific actions (duplicate, move, delete...) on one or several cards. This bar will appear as soon as you select a card.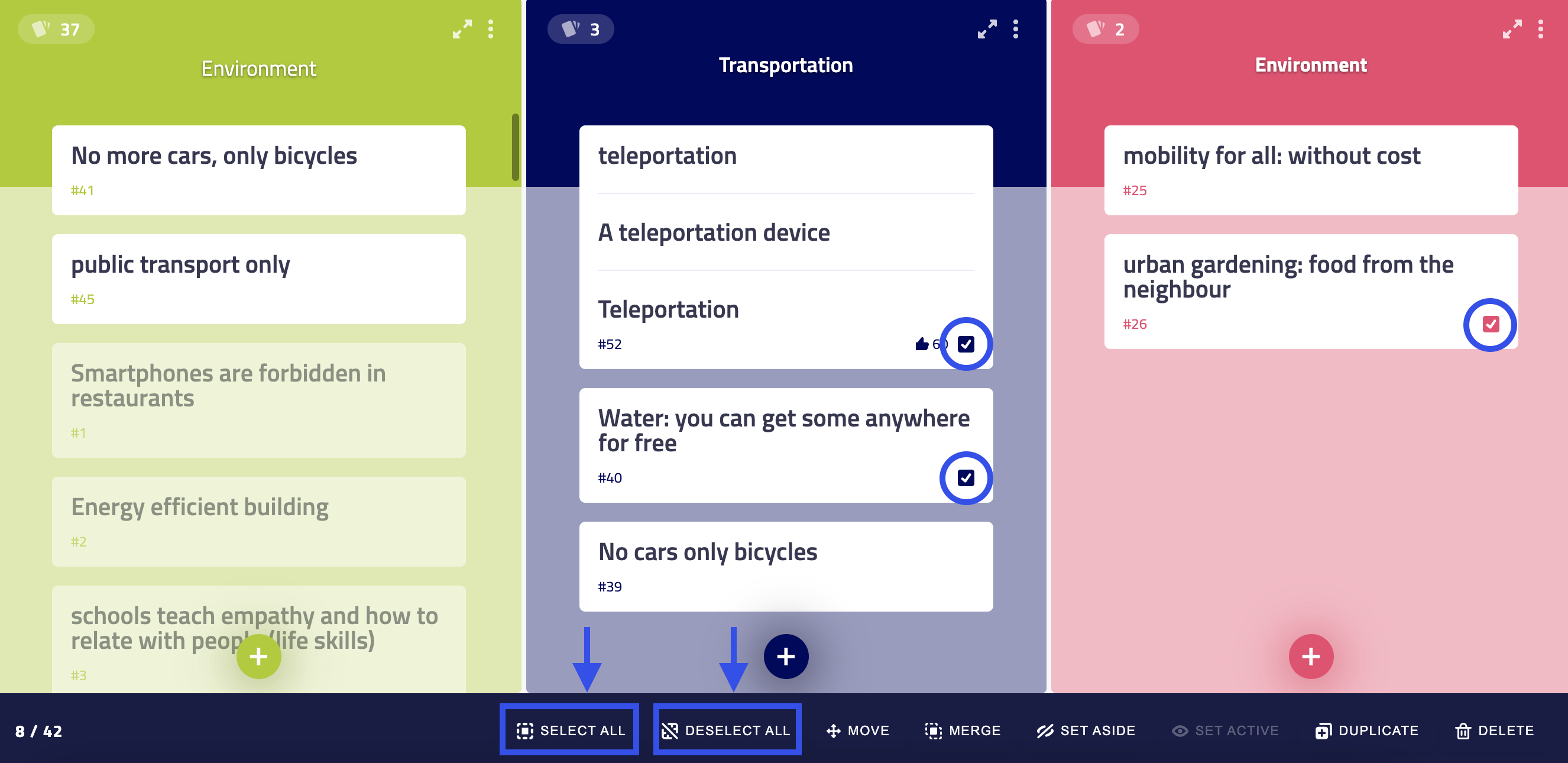 Depending on your role and the permissions of the current step, you will be able to:
Select all the cards of one specific cluster
Open the cluster's menu
Click on Select all cluster's cards
Select all the cards of a workshop
Select a card, the action bar appears
Click on Select all cards
Pro tip: You need to select a large number of cards over a large quantity of cards? Instead of selecting them one by one, do a select all and then unselect the useless ones.
Unselect all cards
If you have one or several cards selected, click on Deselect all in the action bar.